The Patriot Network Freedom Resources

DVD (DVD-2)
$30
Audio (T-2)
$10
CD Audio
$10
Order
Silver & Gold Explained
Buy Silver at Dealer Prices
A program showing you how to protect your family and your future. All paper money eventually diminishes in value and destroys the savings of hard-working people who try to plan ahead. (Generic silver rounds typically sell for about $8 USD.)
Prepare & Protect!
Money: Bona Fide or Non-Bona Fide?

Find out about bona-fide mediums of exchange, and how they make a debt-free, inflation-proof economy possible.

Audio CD
$10
DVD
$30
Order
How to Beat the IRS
Dr. Clarkson has assisted thousands of loyal, patriotic Americans and beaten the IRS in thousands of cases.

Great Champions of Freedom
Dr. Clarkson joins forces with Ron Paul, famous truly conservative senator.
Other Freedom Resources
Hardback Book
$30
Vinyl Cover Book
$15
Order
Law Dictionary
by Gifis (Barrons)
Recommended and used by lawyers, judges and Dr. Clarkson. Simple, useful and concise.
5th edition
Citizens' Rule Book
A handy little (reference) pocket book. Includes the Bill of Rights, Declaration of Independence, Federal Constitution, Law of the Land, Jury Handbook and much more.
The Miracle on Main Street
Saving Yourself and America from Financial Ruin
by F Tupper Saussy
Easy-reading explanation of The Money Issue. Perfect for beginners.
Figuring Out The Fed
by Margaret Thoren
Answers to the most frequently asked questions about the Federal Reserve System.
If you want to find out how the Federal Reserve works, but don't have time to spend at the library, then this book is for you.
Using the Law Library
Published by HALT, an organization of Americans for Legal Reform
The Christian and Income Tax by Dr. Everett Sileven
"It is certainly evident that Pastor Everett Sileven is not attempting to win a popularity contest. He is truly a fearless "voice in the wilderness." He dares to speak out on controversial subjects and real life issues from a Scriptural perspective that the majority of preachers shun." - Pastor Robert McCurry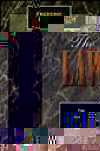 The Law
by Frederic Bastiat
"The state is that great fiction by which everyone tries to live at the expense of everyone else."
"The Law" was first published as a pamphlet in 1850 and is now more than a hundred years old. The same socialist/communist ideas and plans that were adopted in France of 1848 and opposed by Bastiat are now sweeping America. An excellent resource.
The Law That Never Was, Vol II
The fraud of the 16th Amendment and personal Income Tax
Author Bill Benson presents his research into why the 16th Amendment to the Constitution could not have been legally ratified by the States at the time that it was declared ratified by the the acting Secretary of State Philander Knox. Benson systematically argues that this declaration was not only in error but fraudulent. A good read for anyone who values the rule of law and legal process, or for any student of the history of the American Income Tax.
Operation Vampire Killer 2000
Police against the new world order. American police action plan for stopping world government rule.
The Eden Guide to Complete Financial Privacy
by Barry Ried
181 pages packed with exceptionally useful information. A must have.
Here's just a small sampling of what's inside:
Maintaining privacy
Setting up for privacy
Operating in cash
Investing to keep your money
How to keep your will private
Setting up your own business to help you maintain your financial privacy
A great book!

Michael New:
Mercenary or American Soldier?
Will our sons and daughters be drafted into the United Nations Army? For what countries do we raise our children to defend, to fight, to die? Michael New is the soldier we all heard about 10 years ago about who would not wear the blue helmet. Today his case is still pending.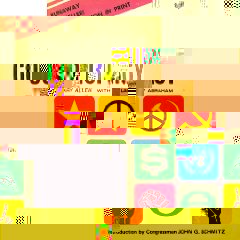 Gary Allen with Larry Abraham:
None Dare Call it Conspiracy (Paperback)
First published in 1971, this book has alerted more people to the dangers of the NWO conspiracy than any other book.
Intro by Congressman John G. Schmitz.
Supreme Court Smashes Tax Collectors:
Cheek v. U.S. (1991)
With introduction by Dr. Robert B. Clarkson
The Cheek case shows
The law imposes the extra burden on the IRS not on the Patriot
The Patriot Network Program holds up in court
The complete defense against IRS harassment
Why the Patritot Network was correct all along
Why you need to believe in our methods
The IRS cannot attack or punish Patriots for attending meetings
Uniform Commercial Code
Walk into any courtroom in America and you will notice a flag with gold fringes. These gold fringes do not just make a fancy flag; they have special meaning. For a century or more, our justice system has been under UCC. Find out what this means to you with these two informative books.
Clarkson's Law Course
Legal Research I—Legal Methods &
Legal Research II—Legal Writing & Court Procedure
Videos and DVDs by Dr. Clarkson explains how you can easily and simply use a Law Library and the index system and learn how our legal system operates and how you can research any legal problem quickly. (DVD+R Format for computer use only.)
Dr. Clarkson explains how you can easily and simply write a legal memorandum and argue a case in court like a lawyer. Plus, civil procedure spelled out for everyone.
Book & DVD
(DVD-12)
$60
Order
Tax Court Rules manual with DVD

Earnest Letter Writing
with Sneaky Lawyer Tricks

Audio Tape
$10
DVD (DVD-4)
$30
CD Video (CD-4)
$30
Order
Tax Audit Procedure I
How to handle the IRS (AP-I)
Dr. Clarkson explains how to beat an audit and stop IRS harassment. Tested, proven procedures.
Audio Tape (T-411)
$10
DVD (DVD-5)
$30
CD Video (CD-5)
$30
Order
Tax Audit Procedure II
How To handle the IRS (AP-II)
Dr. Clarkson explains tax court, IRS summons, collection procedure. Advanced.

Tax Audit Procedure I & II
How To handle the IRS (AP-III)
Dr. Clarkson explains how to beat an audit and stop IRS harassment; also tax court, IRS summons, collection procedure. Tested, proven procedures. Advanced.

All Three
$20
Each
$8
Order
Tax Collectors Manual and Bankruptcy on the IRS
3 Volumes
A legal book for tax collectors, shows what they can and can not do, how they operate. Useful!

Church Law

Churches have more options than 501(c)(3) organizations. Churches too need to know what their rights are. Clarkson explores their options in this all new revealing video, filmed on location at the Patriot Network Headquarters.
Due Process of Law & Common Law

Topics covered:
Property rights and protection
How to win your CDPH
The audit/collections process and effective roadblocks
Stopping and removing liens and levies
Judgment Proofing: How to protect your property from tax thieves and collectors
Removing Social Security garnishments
Recognizing and using "Sneaky Lawyer Tricks"
Tax Issues
Kuglin Transcript
Jury Declares Income Tax Illegal
Brave Patriot Challenges tax collectors head on - And wins!
Famed Patriot Attorney takes case to jury. Twelve men, tried and true find the IRS has overstepped its bounds and wage earners DO NOT OWE the hated income tax!
This CD of the Vernice Kuglin Transcript is 800 pages and includes jury instructions and lists of exhibits.
As an added bonus, this CD Contains the Lloyd Long Case

Tax Court Seminar DVD
Dr. Clarkson shows you once again what to do and how to do it! This is a five hour DVD on the famous Tax Court Seminar.
Winning—and never losing—in tax court
Implementing tax court strategies that work
What is relevant in tax court
Correct procedures in administrative courts
Why you do some things wrong and how to correct your mistakes
Make the IRS do things right and learn how to capitalize on their mistakes
Presenting your case with passion
Collect penalties from the IRS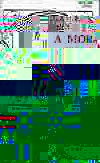 Taxes
A Moral Issue
by Charles Weisman
Truths, facts and principles on taxes and taxation.

United States of America, Plaintiff
v.
Vernice Kuglin, Defendant
This case is definitely a major milestone for Patriots—nevertheless it is no cure-all. Get the full trial transcript.
THE COURT: "Well, I'm just the judge here, I'm not the IRS,
so I think I'll leave that up to the other 12 folks..."
All Patriots need to be aware of this case and the victory it brings to the movement.

An Important Win
Vernice Kuglin shares her experiences and the story of her case at the 2004 Tax Freedom Rally.
Freedom to Fascism
Debunks the justification of both the IRS and the Federal Reserve as well as exposes their crooked basis. The movie of the same name has received widespread acclaim, including opening to standing ovations at the Cannes Film Festival. Congressman Ron Paul is also featured in the documentary, in which he presents his views on the economy and the Federal Reserve.